These new generation products from Seboradin contains PhytoCellTec Malus Domestica plant stem cells extract. It stimulates hair growth and delays the ageing process. The kit includes Shampoo, mask and ampoules for weak and fine hair.
In a set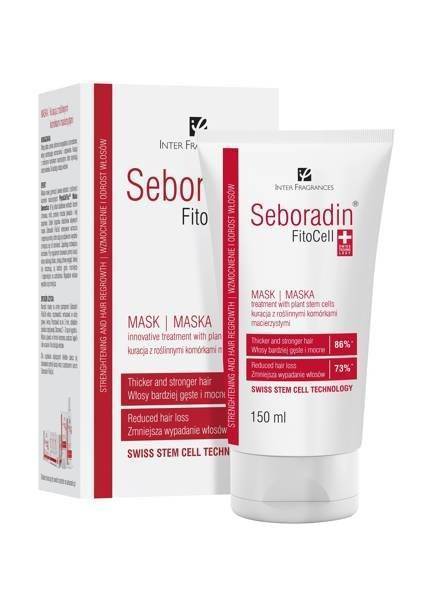 Seboradin FitoCell Serum for Weak Thin Hair 15x6g
Thanks to the content of plant stem cells called PhytoCellTec ™ Malus Domestica, the serum stimulates hair growth, delays and eliminates the hair aging process, protecting the stem cells in the hair follicles. B vitamins (B3, B6, biotin) inhibit excessive hair loss and stimulate new hair growth, as well as facilitate the proper functioning of the scalp.
Seboradin FitoCell Mask Stem Cell Treatment for Fine Hair 150ml
Seboradin FitoCell intensively strengthens and regenerates the hair, which becomes nourished and significantly reduces its brittleness. It prevents split ends. With the regular use of the full treatment, the hair becomes shiny, looks healthy, is easier to comb, stronger and more resistant to damage. Hair loss is significantly reduced.
Seboradin FitoCell Shampoo with Stem Cells for Weak Thin Hair 200ml
The product moisturizes the scalp and hair, which becomes shinier, improves its appearance and condition. With regular use of the full treatment, the hair becomes healthier, stronger, thicker and more resistant to damage. Chicory extract energizes the scalp and protects against the damaging effects of free radicals.