Tołpa Dermo Body - Anti Cellulite Products for Women that will help you reduce signs of cellulite and your skin will look firm and smooth again. Our set includes two products from this series Firming Serum for Bust and Firming Body Serum.
In a set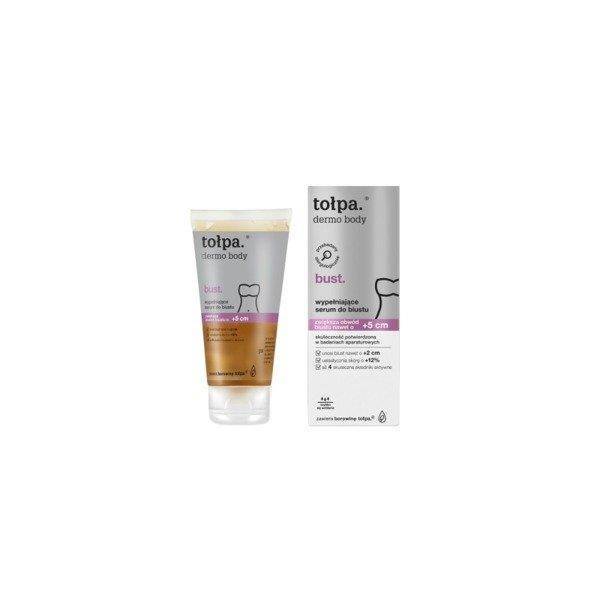 Tołpa Dermo Body Bust Filling and Firming Bust Serum 150ml
The product works like a push up - it increases the bust circumference by up to +7 cm and lifts it up to +4 cm. It gives an immediate lifting effect without feeling of tightness. Cosmetic improves skin elasticity by + 21% and prevents sagging.
Tołpa Dermo Body Cellulite Multi Serum Anti-cellulite Firming Body 250ml
Models the figure and firms the body. It leaves the skin smooth and taut. Cosmetic improves elasticity and strengthens the skin structure. Treatment moisturizes up to 24 hours and nourishes providing the skin with comfort throughout the day. It frees from the feeling of heaviness in the body. Thanks to the content of peloid, it has a detoxifying effect.